'O' Level Programme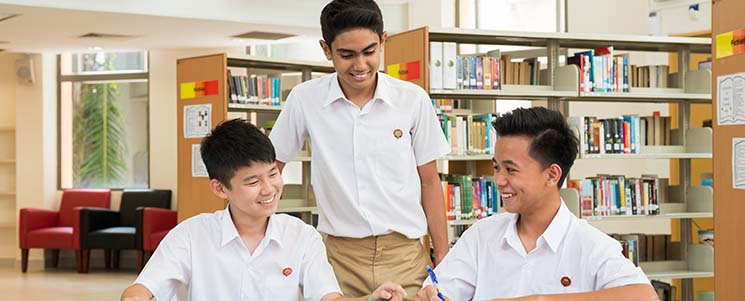 Developing the confident person, passionate learner and social innovator.
Education in Victoria School centres around shaping the values and disposition of students to learning, to allow them to take advantage of opportunities and contribute to society in the 21st Century. Through the teaching of values, skills and knowledge, both within and across subjects, students also learn communication skills and develop cross-cultural awareness to work collaboratively with others to co-create knowledge. Students learn to uphold the values of performance excellence and professionalism, which will place them in a good position to thrive in the future.
Diverse Subject Combinations
A rigorous academic curriculum is structured to challenge and develop students' cognitive abilities.
Diverse Subject Combinations
English Language
Chinese/Malay/Tamil Language
Higher Chinese/Higher Malay/Higher Tamil Language
Mathematics
Additional Mathematics
Biology
Chemistry
Physics
Combined Humanities (Social Studies with Geography/History Elective)
English Literature
Geography
History
Design & Technology
Art & Design
Food and Consumer Education
Music
Physical Education